HVAC Synchrony Financing for Seattle, WA
Repairing, maintaining, and installing your HVAC should be easy to pay for. That's why Seatown Electric Plumbing Heating and Air enables customers to boost their purchasing power by providing a Synchrony sale for Seattle, WA. Synchrony's promotional financing is some of the best in the nation, and we are proud to offer it as part of our many financing options. You'll enjoy a fully restored system with a payment option that maximizes your dollar. We are on a mission to make HVAC repairs and maintenance as convenient as possible through the Synchrony payment plan.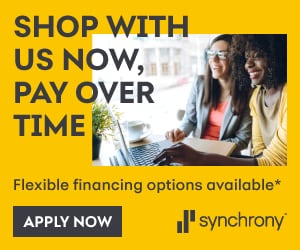 *Synchrony financing works best with Mitsubishi Heating & Cooling products.
18 Months no interest if paid in full plan
36 Months no interest equal payments plan
48 Months no interest equal payments plan
*Subject to credit approval
Input your text here! The text element is intended for longform copy that could potentially include multiple paragraphs.
Synchrony is one of the leading consumer financial services in the country, comprising a rich history of excellent consumer financing dating back to 1932. Over nearly a century, they've grown into the largest provider of private label credit cards in the nation, according to purchase volume and receivables. We believe Synchrony is one of the most effective, efficient ways to cover the cost of HVAC services, and we take pride in educating our customers on its wide range of benefits, including:
A straightforward application allowing customers to receive quick approval.
Unsecured, revolving credit lines.
Many opportunities to get promotional financing options.
Flexible monthly payment options.
Online account management enables you to make financial decisions at the click of a button.
Fantastic Financing Options for HVAC Services
Do you want to learn more about how Synchrony could benefit your HVAC purchase? Please reach out to the professionals at Seatown Electric Plumbing Heating and Air. Our team is thoroughly knowledgeable about our financing options and which would be best suited for your needs. We will happily answer your questions about Synchrony and how it can benefit your purchase.